Golf Lessons Regina
Never to late to learn something new
Golf Lessons Regina | Learn How to Golf Better
Even Jordan Spieth has a coach.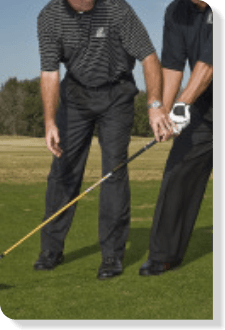 Golf Lessons Regina.
Taking golf lessons simply makes learning the game much easier, and improvement in your play takes place much quicker and makes the game much more enjoyable. If you are spending money on golf as you get into the game by buying new clubs, nice clothes and paying green fees. Then spending a little bit more on professional golf lessons is a good idea.
Not to mention maximizing the costs involved as golf can be an expensive hobby, especially if you are playing wrong. Beginners should always look into lessons.

Book a Tee Time Regina
Call 306 543 5050
You'll simply pick up the game much more quickly. Golf is not easy to master, and if you want to get good at it, you'll see improvement much more quickly if you are taught the correct way to play from the beginning.
The staff at Flowing Springs Golf Greens offer professional, private individual golf lessons and group golf lessons.
Our golf lesson Regina packages are set up for:
Flowing Springs Golf Greens offers golf lessons Regina to all levels of Regina golfers.
Individual lessons are $45 each.
Ask about our lesson packages and group rates.
Ready to Book a Golf Lesson Regina?
Don't take our word on the value of a golf lesson, read this article, What to Expect When You Sign Up for Golf Lessons - courtesy of About.com
Please fill out the form below to get started.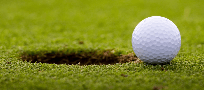 Season Golf Membership in Regina
If you like to golf a lot, alone, with anyone or with your regular group. Purchase a Golf Membership for Flowing Springs Golf Greens.
Read more …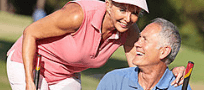 Seniors
Season Golf Membership in Regina
Retired or close to it? Spend your time golfing at Flowing Springs Golf Greens. 
Read more …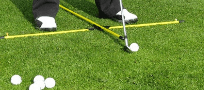 Driving Range Season Pass in Regina
Changing your swing? Just learning the game? Don't get frustrated on the course, fine tune your swing on the range. 
Read more …