Flowing Springs Golf Greens Clubhouse
Relax before or after your round
Flowing Springs Golf Greens Clubhouse
Snacks, Drinks, Golf Rentals, ATM, Pro Shop and Relaxation
Our course is open to the public seven days a week during the season. Our clubhouse provides a pleasant atmosphere and spectacular view of the putting green, 18th green and the 1st tee. Relax, have a beverage and sit back while other golfers tee off down the 600 yard par 5 first hole.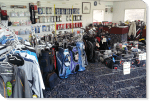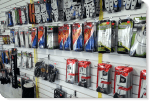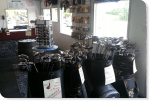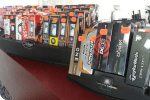 With our secluded country setting, you forget you are just minutes from Regina.
Enjoy an after round lunch or beverage in the clubhouse. If you want to be outdoors with some shade take it out on the back patio overlooking the 18th green. If you want to stay in the sun, enjoy the view on the large deck out-front overlooking the first tee.
Golfing in Regina does not get any better.
Our Lounge
Seats over 100 people with views of our front deck and back patio
Adjacent to the snack bar and pro shop
TV's for watching all the televised golf tournaments and other sporting events.
Pro Shop
Check in or book your next tee time
Purchase the last minute items such as golf balls, gloves, tees and other accessories
Pick up a bucket of balls for our 25 acre driving range
Leave your club(s) to be regripped/repaired/adjusted by our on-site service department
Purchase a new club, bag or complete set of clubs

Snack Bar
We have an ATM in the snack bar. We are unable to accept debit or credit cards for snack bar purchases.
Offering your favorite beverage from coffee and hot chocolate, soft drinks, bottled water,Gatorade to a cold beer or cocktail
Chips, chocolate bars, gum and more
Fresh made cinnamon buns, muffins.
Sandwiches, smokies and hot dogs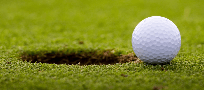 Season Golf Membership in Regina If you like to golf a lot, alone, with anyone or with your regular group. Purchase a Golf Membership for Flowing Springs Golf Greens. Read more …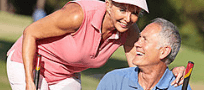 Seniors Season Golf Membership in Regina Retired or close to it? Spend your time golfing at Flowing Springs Golf Greens. Read more …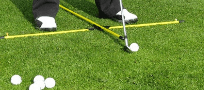 Driving Range Season Pass in Regina Changing your swing? Just learning the game? Don't get frustrated on the course, fine tune your swing on the range. Read more …