Flowing Springs Golf History
Golf has been around for decades, help keep it going
History of Flowing Springs Golf Greens
Since 1960, the Flowing Springs Golf Greens has been a part of golf in Regina.
As with everything, changes have been made over the years at our golf course. Below are some of the most significant changes.
1960
The original course was established in 1960 by Albert and Henry Murray. The course started out as a sand green course with just 9 holes. In the early 70's, the sand greens were converted to grass greens.
1978
The course was purchased by Loney Anderson. At the time of purchase the course consisted of 9 grass greens and 9 sand greens. Those were quickly converted to 18 grass greens.
1982
Land was later purchased and holes 1, 2,3, 4 and 10 were lengthened. Holes 1 and 3 also received new greens and new tee boxes for holes 2, 4 and 10.
1987
Later development of the property resulted in new hole layouts for holes 12, 13, 14 and 16.
1992
Hole number 8, a par 3 with an elevated tee box, received a large new green.
2012
Recently holes 13 and 15 have received elevated new greens, along with new tee boxes on holes 13 and 14.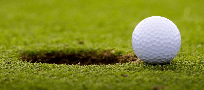 Season Golf Membership in Regina
If you like to golf a lot, alone, with anyone or with your regular group. Purchase a Golf Membership for Flowing Springs Golf Greens.
Read more …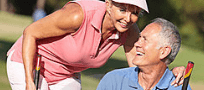 Seniors
Season Golf Membership in Regina
Retired or close to it? Spend your time golfing at Flowing Springs Golf Greens.
Read more …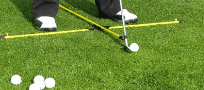 Driving Range Season Pass in Regina
Changing your swing? Just learning the game? Don't get frustrated on the course, fine tune your swing on the range.
Read more …