Golf Driving Range in Regina
Practice makes perfect … or at least better golf.
Practice on a driving range can help you improve your golf game without the expense of playing a full round of golf. At a driving range, it's possible to hit several dozen or even more than 100 balls in a relatively short period of time without the pressure of being on the course.
Stretch and develop a driving range routine.
Our real grass driving range tee area can accommodate at least 25 golfers at a time. With 300+ yards to hit it long and almost as wide, we can accommodate your good drives and even your slice and hook. Would you like to eliminate your slice and/or hook? Why not book a few golf lessons. You will thank yourself down the road … or golf path.
Golf Driving Range Prices
Large Bucket (80 Balls) $8
Jumbo Bucket (About 160 Balls) $14
Bonus Key (12 baskets) $75
Season Key (Unlimited Personal Use) $295
Taxes are included on all of the above prices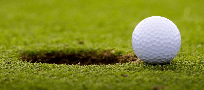 Season Golf Membership in Regina
If you like to golf a lot, alone, with anyone or with your regular group. Purchase a Golf Membership for Flowing Springs Golf Greens.
Read more …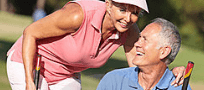 Seniors
Season Golf Membership in Regina
Retired or close to it? Spend your time golfing at Flowing Springs Golf Greens. 
Read more …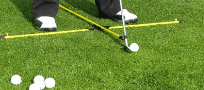 Driving Range Season Pass in Regina
Changing your swing? Just learning the game? Don't get frustrated on the course, fine tune your swing on the range. 
Read more …