Contact Flowing Springs Golf Greens
Book a Golf Tee Time Regina
Book a Tee Time
Flowing Springs Golf Greens
To schedule a tee time call 306 543 5050 or Book Online
Golf is a fantastic sport. There is no other sport like it. You can start at a young age and continue well into your retirement.
Golf is a great way to socialize. It gets you away from the computer, smartphone, and social marketing.
Golf is a form of exercise, especially if you walk and it's just a great way of enjoying the weather and the outdoors.
What other events can you do with friends, for 3 to 5 hours for under $50?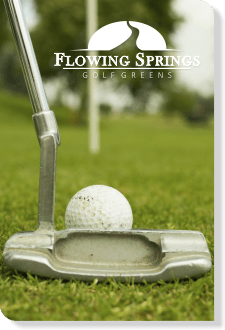 Contact Flowing Springs Golf Greens
Our mailing address is:
Flowing Springs Golf Greens
P.O. Box 4049
Regina, SK S4P 3R9
Contact us at 306 543 5050
Flowing Springs Golf Greens | Where to golf in Regina
Book a tee time | Call 306 543 5050
Regina Public Golf Course
Flowing Springs Golf Greens is a public golf course. Located just 15 minutes northwest of Regina.
Facilities include an 18-hole championship golf course, driving range and practice green, plus a Pro Shop, Snack Bar and Lounge with a deck and patio.