Golf Tournaments Regina
Regina, Lumsden ... Book Your Company or Charity Golf Tournament
Where to host a golf tournament Regina
Charity, Corporate, Private or Fundraising Golf Tournaments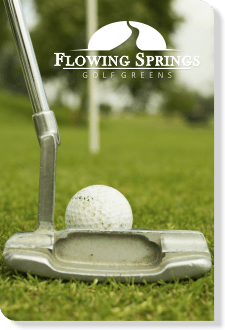 Book your Regina Golf Tournament with Flowing Springs Golf Greens
Thank you for considering  booking a golf tournament with Flowing Springs Golf Greens as your golf course for your Regina Golf Tournament, Charity or Regina Corporate golf event.
It is our goal to ensure that all of our tournament guests have an excellent experience both on the golf course and during their meal. We offer several tournament packages and can customize a package to meet your specific needs.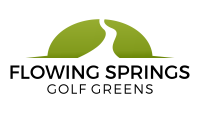 For further information please contact us at (306) 543.5050.
Golf Tournaments in Regina
Book your next tournament with us.
Book your Golf Tournament
Our Tournament Package highlights the available services, menus and pricing. For further information please do not hesitate to contact us or call us at (306) 543.5050.
Looking for available tournament dates?
Here to help with your golf tournament
Flowing Springs Golf Greens is proud to be host to some of Regina's charitable golf tournaments.
If you are looking to play in a tournament held here at Flowing Springs Golf Greens, please contact us and we will inform you of any upcoming dates.
Types of Golf Tournaments to Run
The Scramble
The Scramble is one of the primary forms of tournament play for golf associations, charity events and the like. A scramble tournament is usually played with 4-person teams, but 3-person and 2-person scrambles work, too. Handicaps are sometimes applied, but scramble tournaments are just as likely to use gross scores as net.
Here's how the basic scramble format works:
Each golfer on the team hits a drive.
The results of the drives are compared. Which one is best? That ball is selected and marked, and the other golfers on the team pick up their golf balls and move them to that location.
The second strokes are played, and the process repeats: Select the best ball, move the other balls to that spot and play the third strokes.
And so on, until the ball is holed for one team score.
When moving golf balls to the spot of the selected shot, the other golfers on the team can play from within one-club length of the original spot. But that one-club length cannot be closer to the hole, and it can't improve the lie of the original ball. That is, if the selected drive is in the first cut of rough, then the other members of the team cannot hit from the fairway even if the fairway is within one club-length.
Likewise, you can't move a ball onto the putting green when the selected ball is in the fringe.
Order of play on every stroke is usually at the sole discretion of each scramble team. Just because Golfer X hit first off the tee doesn't mean Golfer X has to hit first on the second stroke, and so on. Likewise, your ball being selected as the best after a given stroke doesn't mean you have to hit first (or last) on the next stroke.
It's up to the team to decide on order of play.
Best Ball
Best Ball is a golf tournament format in which the multiple golfers who make up a team compare their scores on each hole, and the one lowest score among them - the "best ball" among them - counts as the team score.
Best ball teams, the vast majority of the time, consist of four golfers, but best ball can also be played by 3-person teams. A 2-person best ball is also possible, but is more commonly called better ball.
Along with the scramble, best ball is one of the most popular golf tournament formats. There's also another format called best-ball that plays very different and is mentioned at the bottom of this article.
EXAMPLE OF BEST BALL SCORING
Using 4-person teams in our example, here's how a best ball works:
Each team in the tournament consists of four golfers.
On each hole, all four members of the team tee off, each walks to their own golf ball and plays their second stroke; each walks to their own golf ball and plays their third stroke; and so on, until the ball is holed. In other words, each member of a best ball team is just playing normal golf - hitting their own golf ball, trying to make his or her best score possible on each hole.
When all four team members have finished the hole, they compare scores.
The lowest score among the four team members counts as the team score for that hole.
That's best ball.
Really quite simple. If the four scores on Hole 1 are 4, 4, 6 and 5, the team score is 4. On Hole 2, if the team members score 5, 4, 7 and 3, the team score is 3. And so on. Do that for 18 holes and add up the score for the team's total.
Golf Tournament Pricing in Regina
Shotgun Starts: (Restricted to Monday-Thursday only)
Morning Start | - Before 8:00 AM Monday to Thursday
Minimum $ 6,000.00 (plus GST)
Afternoon Start | - Before 1:00 PM Monday to Thursday
Minimum $ 6,800.00 (plus GST)
*Please note that all shotgun starts must include a meal minimum of $15.00 per player to qualify for the above prices. Add 10% to the shotgun price with no meal.
Weekend Shotgun Starts
Minimum price for shotgun start Friday Saturday or Sunday is $8000.00.
(Meal is compulsory or no meal add 10%)
Tournament Deposit Policy
$500.00 deposit required for all tournaments.

(Deposit moneys will be used for any "No Show" unpaid tee times.)

Deposit with food $800.00
Food & Beverage
Our snack counter is open throughout your tournament for food and drinks. From sandwiches, smokies, and hot dogs to chips, chocolate bars and assorted soda, energy drinks and water.
We also serve beer and alcohol in the clubhouse. Depending on the size of your tournament, we can arrange to have a beverage cart available on the course for your golfers. As well, golfers can rent a small cooler from our beverage counter for use in their cart.